Precision Honing Services
Buckeye Hone Company, a modern, well maintained manufacturing facility with exceptional accessibility, that focuses on responding to the customers' specific needs with highly trained personnel.


Buckeye Hone Offers:
| | |
| --- | --- |
| Inside Dimension Range of: | 3/4" to 19" |
| Maximum Length: | 104 Feet |
| Maximum Straight Through: | 52 Feet |
| Standard Tolerances of: | .001" to .005" |
| Surface Finish: | 4 to 100 Micro |
| Manufacturing Space: | 103,000 sq. ft. |
Our Services Include:

Best Price
Worldwide Shipping
Precision Honing
Sawing
Steel Tubing
Exceptional Accessibility
Plateau Honing
Our Price Can't Be Beat
The Buckeye method of operation includes production incentives for "the first time right" and "fast". Because we don't create mistakes and because we work at maximum speed . . . you pay less for the very best.

We Deliver as Promised
Your time is money. So is ours. We keep to a rigorous and stringent production schedule. We work fast and accurately. This allows us to deliver exactly as we promise, often within one day.

We Ship Worldwide
Via truck, boat or plane; all continents are within our marketing range.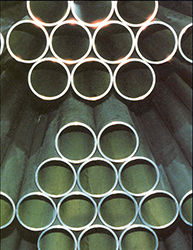 Quick Contact